Welcome to the inaugural post in our "Meet the Engineer" series, where we'll introduce a member of the data Artisans team.
At the heart of the Apache Flink project is a thriving and growing community, and we thought it would be fun for our readers to get to know some of the individuals working on Flink here at data Artisans.
In this edition, we have Aljoscha Krettek, a software engineer and data Artisans co-founder.
What are you working on at data Artisans?
Right now, I work on open source projects, both Apache Flink and Apache Beam. In Flink, I mostly focus on user-facing streaming APIs (windowing, state, side outputs/inputs) and their implementation--in other words, how jobs are executed on the lower-level abstractions.
In Beam, I mostly work on the Flink runner (Beam is an API that has several "runners", and Flink's is one of them).
Are you a contributor or committer to any Apache projects? If so, which ones?
I'm a member of the Flink PMC ;-)
I worked at the Technical University Berlin as a student researcher on Stratosphere (the name of the project that became Flink once it joined the Apache Software Foundation).
And I'm also a Beam PMC member. I worked with other Beam contributors to design and implement the Beam Runner back when Beam was still the Google Dataflow SDK. Nowadays, I'm the only data Artisans engineer working on Beam regularly.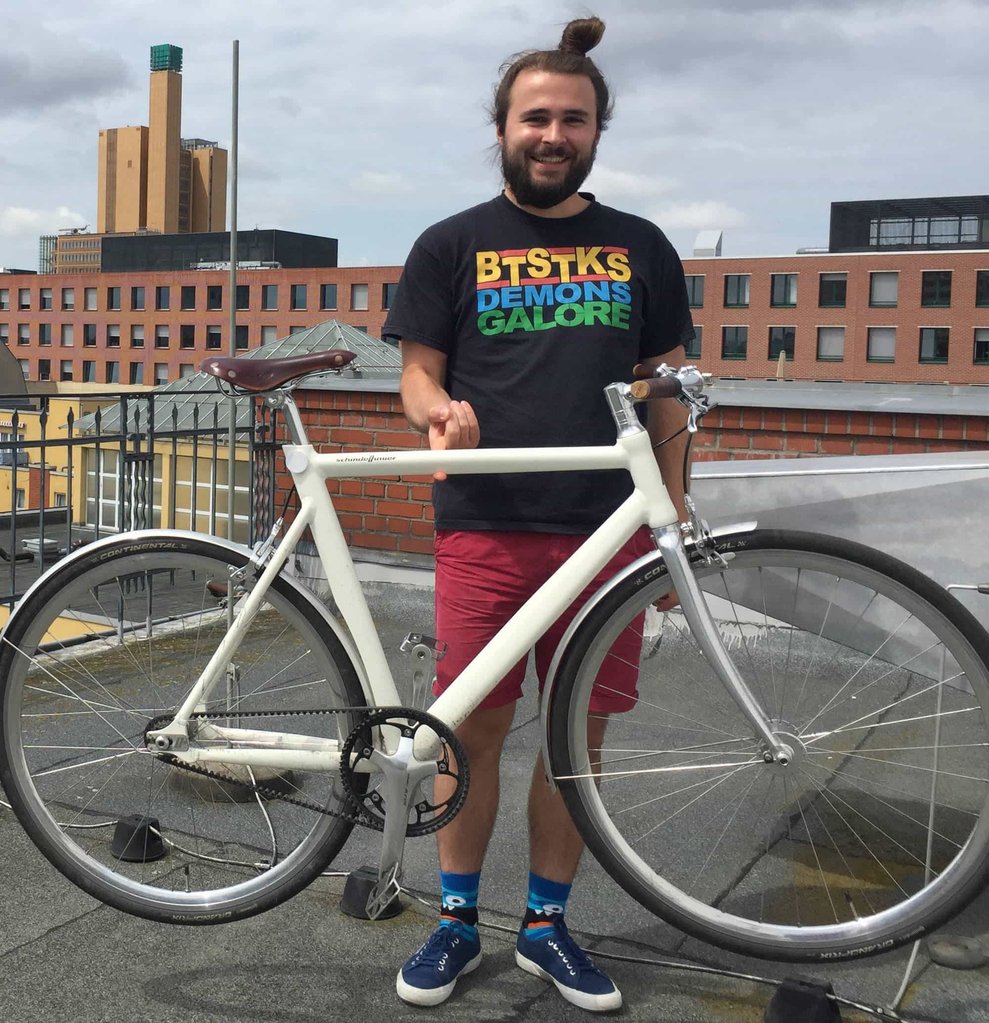 What are some of the things you like most about your job?
I enjoy working on distributed projects made up of people from many different countries and companies. Also, I enjoy figuring out requirements and upcoming developments based on reading public Apache mailing lists and observing what users are doing with Flink.
The interesting thing about this is taking all the input and distilling it into an API that will work for most Flink users.
What are some of your favorite things about Apache Flink?
I like the project's scope and ambition, reflected in the fact that there is an API/subsystem for just about everything (Table API, CEP, streaming, machine learning, graph analysis).
This means that many people with a range of different interests can work on the areas that interests them most.
Also, Flink is quite fast (in terms of latency) and has some clever implementations for dealing with state and versioning of continuous applications that other systems lack.
What advice do you have for someone who is interested in getting involved in an open source project for the first time?
New contributors should carefully read the contribution guide to make sure that they do work that is likely to be accepted by the community.
In Flink, for example, this means that development of a new feature should first be discussed on the public mailing lists before someone dives in and starts to code. Otherwise, I recommend following user conversations on the mailing lists or reading through JIRA issues to find something exciting to work on.
How did you get your start with software development?
When I was in high school I wanted to get into game programming, so I learned C++ and how to use DirectX (back then, I was working on Windows).
This led to computer science being an obvious choice in university, and from there I moved to more "serious" programming. I still follow game programming, though, and look at all the new engines and graphics APIs and so on.
What's your favorite city in the world, and why?
Paris, because of how grand it feels, with big avenues and many historical buildings alongside little quartiers. The French also seem to know how to live a good life and that can be felt throughout the city. Also, I like French (the language), and while some people say that Parisians can be a bit rude, I've only encountered friendly people there.
What's something that most people don't know about you?
Most people don't know that I speak quite a few foreign languages. I can even read and write about 1300 Chinese characters.
How do you spend your time outside of work?
I like climbing, and nowadays I'm mostly bouldering. I don't do it professionally, but I managed to build up a small group of friends who climb with me regularly (once or twice a week).
I also like cycling and have a somewhat fancy and very light bike that doesn't have a chain and uses a belt drive instead.
As I mentioned, I also like learning foreign languages and am quite strict about putting in at least 30-45 minutes every morning (including weekends).
You can follow Aljoscha on Twitter @aljoscha and on Github.
We're hiring! Check out the data Artisans careers page to learn about open positions. We have open roles based in our Berlin office as well as in the U.S.