Keynote Track
Unlocking the next wave of applications with Stream Processing
Stream Processing as helped to turn many monolithic database-centric applications into fast, scalable, and flexible real time applications. However, there are still entire classes of applications that are built against databases, because today's streaming processing model is not yet rich enough to support these applications.
We present what we believe is still missing in today's stream processing models, and how we envision to evolve stream processing for the next wave of application to be able to move to a stream processing architecture.
Authors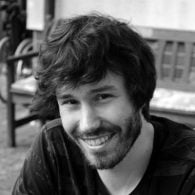 Stephan Ewen
CTO and co-founder
Ververica
Stephan Ewen
Stephan Ewen is CTO and co-founder at Data Artisans GmbH where he leads the development of the stream processing platform based on open source Apache Flink. He is also a PMC member and one of the original creators of Apache Flink. Before working on Apache Flink, Stephan worked on in-memory databases, query optimization, and distributed systems. He holds a Ph.D. from the Berlin University of Technology.