Ecosystem Track
Deploying a secured Flink cluster on Kubernetes
One of the main sources of concerns when switching to the container paradigm is security. When dealing with big amounts of sensitive customer data it's very important to be able to guarantee that the data is transported safely between the different components of the system. This talk will focus on how to setup a Flink cluster to run on a Kubernetes environment taking into account all security aspects to ensure secured communication between the nodes of the cluster, state backend and also for job submission, all taking advantage of Kubernetes tools.
Authors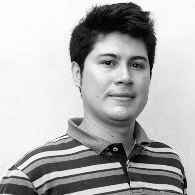 Edward Alexander Rojas Clavijo
Software Engineer
IBM
Edward Alexander Rojas Clavijo
Edward Rojas is a Software Engineer at IBM since 2015. He worked mainly in the Hybrid Cloud division on different project and is currently part of a team in charge of building a product on top of Kubernetes leveraging Apache Flink for event stream processing.