Use Case Track
How to keep our flock happy with Apache Flink on AWS
Data is in the very core how Rovio builds and operates its games. What does data mean for Rovio: how its processed and how we gain value from it? In this talk we take a deep dive into Rovio analytics pipeline and its use cases. We will give you a brief history lesson on how a purely batch based system has evolved into hybrid streaming and batch system, and share how we operate our production pipeline in AWS.
Authors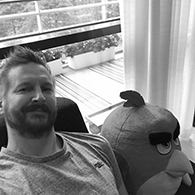 Henri Heiskanen
Director of Data Engineering
Rovio
Henri Heiskanen
Henri Heiskanen works as Director of Data Engineering in Rovio Entertainment Corp, a major entertainment media company and creator of the globally successful Angry Birds franchise. He has 19 years of experience in software development for mobile, telecommunications and entertainment industries.