Use Case Track
Flink Positive/Flinking Positive
So you're on the hook for millions of transactions per minute. You've already considered all the buzzwords? Blockchain? Machine learning? Microserverless? You're out of buzzwords? Desperate for something that just works? Bonus points for looking indie on Hacker News? Try Apache Flink! In all seriousness, this is a dive into how our team approached confronting a wholly new, millions-of-events-per-minute stream processing challenge, and how we used Flink to solve it. None of started as experts, and we will outline how Flink was an ideal candidate to solve our problems relatively quickly as we all learned it together. Further, we'll also discuss our process, including creating efficient proofs of concept, in order to select which stream processing framework to use, and how Flink fit into our architecture. We will also cover how to use Flink to reduce customer toil in situations like ours. We cover why and how it solves most of our hard problems for us, as well as current points of friction. Ultimately, what can Flink do for you?
Authors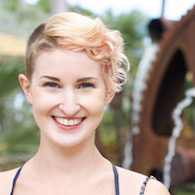 Caito Scherr
New Relic
Caito Scherr
Caito is pursuing a Masters in Software Engineering at Harvard University and she love weightlifting, contemporary dance, & terrible puns.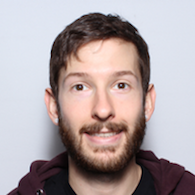 Nikolas Davis
New Relic
Nikolas Davis
Nikolas has worked in both the computer and software engineering fields. For a start, he is a father, tinkerer, and cyclist. In his latest adventure at New Relic, he worked to prototype various solutions in order to develop an internal method for aggregating customer product usage metrics, which are ultimately used for billing purposes. The stream processing system leverages Apache Flink to process millions of messages per minute.