Ecosystem Track
The Apache Way! … ?
To quote http://www.apache.org/foundation - "The mission of the Apache Software Foundation (ASF) is to provide software for the public good. We do this by providing services and support for many like-minded software project communities of individuals who choose to join the ASF." The ASF provides a home to several hundred OSS projects. Likely, if you are developing software on a daily basis you did run into one of those projects at some point in time. If you have been digging a bit deeper, you may have encountered the phrase "The Apache Way" - often used in relation to how projects at the ASF should work. Depending on who you ask, very likely you will get different answers as to what actual meaning of "The Apache Way" is. This talk tries to give a glimpse behind the scenes - with a strong focus on what the implications of best practices advertised at the ASF are for downstream users of it's projects. It's all about pulling you in to become active and contribute yourself.
Authors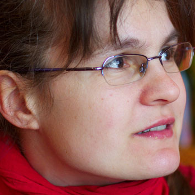 Isabel Drost-Fromm
Open Source Strategist
Europace AG
Isabel Drost-Fromm
Isabel Drost-Fromm is Open Source Strategist at Europace AG Germany. She's a member of the Apache Software Foundation, co-founder of Apache Mahout and mentored several incubating projects. Isabel is interested in all things FOSS, search and text mining with a decent machine learning background. True to the nature of people living in Berlin she loves having friends fly in for a brief visit – as a result she co-founded and is still one of the creative heads behind Berlin Buzzwords, a tech conference on all things search, scale and storage.