Ecosystem Track
Elastic Data Processing with Apache Flink and Apache Pulsar
More and more applications are using Flink for low-latency data processing. Flink unifies batch and stream processing using one computation engine. However in reality, in order to really unify batch and stream processing, it requires a data system offers one unified data representation for both batch and streaming data. Nowadays, streaming data is typically stored in a log storage or messaging system, while batch data is stored in distributed filesystem and object stores. That means that data scientists still need write two different computing jobs to access same data stored in different data systems.
Apache Pulsar is the next generation messaging and streaming data system. It was originally built at Yahoo, and has graduated from Apache Incubator and become a Top-Level-Project. Pulsar separates messaging serving and data storage into two layers. Such layered architecture provides high throughput and low-latency while ensuring high availability and scalability. Pulsar's segment centric storage design along with layered architecture makes Pulsar a perfect unbounded streaming data system, which can well fit into Flink's computation model.
In this talk, Sijie Guo from Apache Pulsar PMC, will introduce Pulsar and its layered architecture and segment-centric storage, detailing how this architecture can well integrate with Flink to provide elastic unified batch and stream processing.
Authors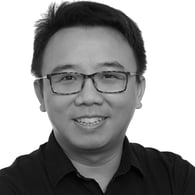 Sijie Guo
Apache Pulsar
Sijie Guo
Sijie Guo is the PMC Chair of Apache BookKeeper and the PMC member of Apache Pulsar. He worked at Twitter before and led the messaging team. Prior to Twitter, he worked on Yahoo! Push notification infrastructure.