Detecting row patterns with Flink SQL.
Apache Flink is one of the first open source stream processors that was able to address the full spectrum of stream processing applications, ranging from applications with low latency requirements to applications that process millions of events per second. On top of this powerful processing engine, the Flink community built APIs for complex event processing and streaming analytics, namely the CEP library and support for streaming SQL.
Since recently, the Flink community is integrating both APIs by extending Flink SQL to support the MATCH RECOGNIZE clause for row pattern matching that was introduced with the SQL:2016 standard.

I will discuss the new MATCH RECOGNIZE feature and present use cases that benefit from pattern matching support in streaming SQL, such as process monitoring or anomaly detection. I will demonstrate the feature with a few example queries.
Speaker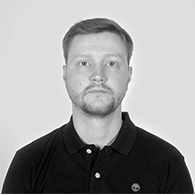 Dawid Wysakowicz
Ververica