Recently we released Apache Flink 1.15, the latest version of the open-source stream processing platform.
Apache Flink is the foundation for many of the largest stream processing systems in the world, and in this release, we've made it easier to operate Flink, expanded streaming SQL support, and added new interoperability features.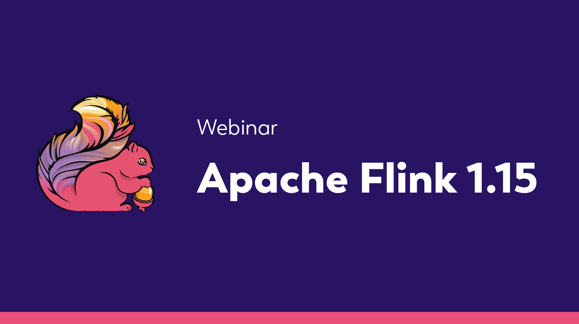 Watch Joe Moser, Head of Engineering, introduce you to the new features in Apache 1.15. New and experienced Flink developers alike learn new techniques for building and operating Apache Flink applications.
Joe Moser will cover the following:
Flink 1.15 release objectives - Ease of Operations, Unification of Stream and Batch, Streaming SQL, Community Enablement
1.15 Enhancements:

Checkpoint & snapshots
Adaptive Scheduler
Flink SQL - JSON functions, Window TVFs, SQL version upgrade
Connector testing framework
New connectors - Pulsar, Elasticsearch, and others

Upgrading to 1.15 - what you need to know
Flink roadmap - what's coming next