We are pleased to announce the general availability of Ververica Platform 1.4.0! This last platform release introduces improvements to existing components and some useful new features, from native support for Apache Flink 1.8.0 to improvements on the web-based User Interface that enables configuring and operating Flink applications at scale in a few clicks.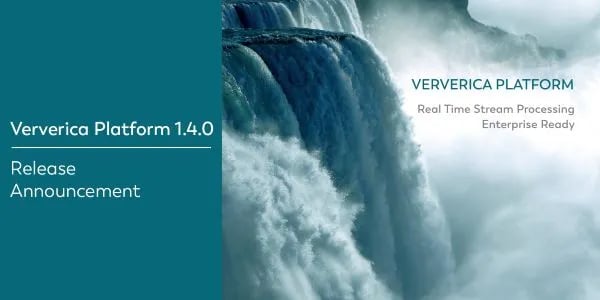 Let's go over the most notable additions to this release below:
Support for Deployments to Multiple Namespaces
With Ververica Platform 1.4.0, it is now possible to create multiple DeploymentTargets (pointing to different Kubernetes Namespaces) in each Application Manager namespace. This allows for very flexible multi-tenancy configurations of Application Manager inline with your existing Kubernetes configuration.
Access Control Configuration via Application Manager's UI
Application Manager's UI has been extended to support the configuration of Role-Based Access Control (RBAC), which was previously only possible via the REST API. This makes it easier to configure fine-grained access control for your users, using Role/ClusterRole and RoleBinding/ClusterRoleBinding resources.
Support for Queryable State
Each Application Manager Deployment can now be configured to set up Flink's Queryable State feature. This allows users to introspect their stateful streaming applications using the Queryable State client. Check out the documentation for more details.
Support for Apache Flink 1.8
Alongside the release of the latest Flink version, Ververica Platform 1.4.0 comes with built-in support for Apache Flink 1.8.0 from the get-go. This allows you to easily upgrade your applications to the latest Flink version and benefit from all the exciting new features in Flink 1.8.0, such as a finalized State Schema Evolution, continuous cleanup of old state based on TTL and SQL pattern detection with user-defined functions and aggregations.
For more information, check out the changelog in the Ververica Platform documentation page. We recommend upgrading Ververica Platform 1.3.x deployments to the most recent version.
Please note that Kubernetes 1.9+ is needed for Ververica Platform 1.4.x
We look forward to hearing your feedback about the last release! Contact us on platform@ververica.com to let us know of any suggestions or questions you might have.