Today we are announcing some important leadership changes to Ververica in order to accelerate our next stages of development.
Holger Temme, currently Ververica's COO, will be replacing Kostas Tzoumas as Ververica's CEO. Stephan Ewen remains the company's CTO. In this blog post, we would like to provide some background and the rationale for this transition.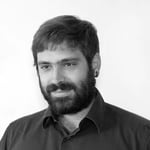 First, a statement from Kostas: "When my co-founders and I created Ververica (then called data Artisans) in 2014, we set out to achieve a simple goal: bring stream processing to the mainstream and establish Apache Flink as the default framework of choice for stream processing. I remember in the first days of making Flink (then called Stratosphere!) open source how we would continuously refresh the browser to see if any user had questions in the mailing list. Now, the user community mailing list of Apache Flink is the most active in the whole Apache Software Foundation! Similarly, I remember how we started out by testing the scalability of the system in a 100-node cluster. During the 2020 Alibaba 11.11 Global Shopping Festival, Flink supported Alibaba's e-commerce software by processing more than 4 billion records per second! This is probably the largest throughput ever reported by any open source stream processing framework.
During the last Flink Forward virtual conference, it became apparent how Flink has surpassed all competition and has become the most popular stream processing framework. Companies such as LinkedIn, Citibank, Uber, Workday, Stripe, Netflix, Yelp, Pinterest, and Spotify, effectively most online services that we use every day are running a Flink installation in the background. The situation is similar with some of the largest global internet companies headquartered in China (such as Alibaba, Baidu, Tencent, and ByteDance) being present in the Asia edition of Flink Forward.
Flink is now available in the form of enterprise commercially supported software not only by Ververica and Alibaba Cloud, but also by other major enterprise software providers such as AWS and Cloudera. The customer list of Ververica includes major enterprises from the financial industry and a lot more.
Overall, I feel that over the last six years, the initial goal that the data Artisans founder team set out to achieve has indeed met our expectations and it is now time for the next stage of development for Ververica. Together with Alibaba Group, we are bringing to market the most robust commercial solution for real-time data processing through the enterprise Ververica Platform and the Alibaba Cloud Real Time Compute products. With generous support from the Alibaba Group, we aim to make these turn-key solutions available to every enterprise in every region of the world. At the same time, we are continuing to innovate significantly in the Big Data space with the rollout of Stateful Functions supporting real-time applications.
This next stage of development needs also new leadership, and I am excited for Holger to take over the role of Ververica's CEO. Holger Temme has been Ververica's COO for the past three years overseeing all commercial aspects of the company. Before Ververica, he has held sales leadership positions in major venture-funded companies in the Big Data space, as well as large enterprises. I will be staying at Ververica for an interim period in an advising role and ensure a successful transition together with Holger and the whole leadership team.
In parallel, I plan to gradually wind down my involvement in the Apache Flink community to make room for new blood in the Flink project as well. During the past two years, the Flink project has substantially diversified from a core set of founders to a large and diverse PMC and list of committers that are guiding the project tremendously well."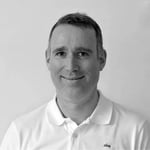 "The founding team, the teams at Ververica and of course the large and diverse community around the Apache Flink project have built some incredible technology over the past years which has set the standard for Stream Processing Frameworks and Stream Processing Platforms." said Holger Temme. "This technology has gained trust by many of the most known brands around the world and we are in the midst of a shift in the Big Data space, seeing how Stream Processing has become the core of transformational change for many organizations.
It is a privilege and honor for me to take on this important role at Ververica to make sure we can continue in innovating the space and also achieve our wider company goals.
I am thankful to Kostas for leading the company to where it is now and am wishing him the very best for his future!"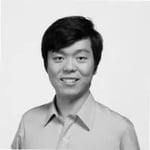 "Over the last few years we have built a vivid community around the Flink project, and have proved its widespread commercial value through the Ververica platform. The combination of the community wisdom and large-scale application scenarios such as Alibaba's is consistent with the paradigm shift we see in the open-source big data area: that companies, big and small, can benefit from an open source standard, contributions from cloud providers committed to foster the open community, and a cloud native environment to lower the bar of entry for big data practitioners.
We feel honored to have the opportunity to work with Kostas over the last few years. As many of us are open source developers ourselves, this is a bittersweet moment. We'd like to thank Kostas for building such a great foundation, and we wish him every success in his future endeavors." comes as a statement by Yangqing Jia, VP Alibaba Group and Senior Fellow of Alibaba Cloud.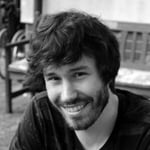 A final note by Stephan Ewen, Co-Founder, CTO Ververica and PMC Chair Apache Flink:
"Thank you, also from my side for the work and help in creating Apache Flink and growing it to where it is today. Flink has come a very long way and I am proud of the project and the company, and our contribution establishing streaming data processing as a paradigm.
At the same time, I am happy to continue this journey with a great team, consisting of both folks that saw the early days of Flink, as well as some bright new talent. We have grown a big pool of committers and PMC members that keep pushing the project forward, making new use cases possible at an impressive speed.Stream Processing, and its evolution "Unified Data Processing", are not solved; in fact, I think we are still rather at the beginning of discovering what this technology can do and will do in the future. I am excited to continue this journey with Flink and being part of taking stream processing to the next level."