Use Case Track
Using Apache Flink for Smart Cities: Warsaw case study
Mining large streams of real time data has recently grown to one of the key challenges for Big Data community in both, industry and academia. At the same time the concept of Smart City has gained significant acclaim by providing user-oriented services in the modern cities. One of the key part of the smart city is Intelligent Transportation System. Usual consideration of ITS implementation assumes the large amount of various sensor, both stationary and mobile, being deployed in the city area. Such sensors might in particular include video cameras, traffic detectors, or devices attached to various public transport means. The studies proved the usefulness of this data streams for incident detection, traffic monitoring and congestion detection, optimization of public transport schedules and operations. In this speech we present the architecture of complex system developed within EU-H2020 project VaVeL and deployed in a cluster operating in the City of Warsaw. We will discuss in details the core components of the stream and batch processing pipelines, with particular focus on its implementation, cluster-based deployment and integration, fault detection and maintenance.
Authors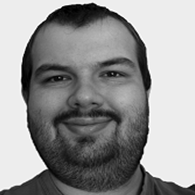 Piotr Wawrzyniak
Orange Polska S.A.
Piotr Wawrzyniak
Piotr Wawrzyniak is Project Manager in Orange Polska R&D Centre since 2011. He is currently pursuing the Ph.D. degree in electronics at Institute of Electronics, Lodz University of Technology, Lodz, Poland. His research interests include the development of innovative telecommunication services, stream mining and Big Data architecture designs. He is also focused on software development, in particular for Apache Hadoop ecosystem. Piotr holds PRINCE2 Practitioner certificate in project management. He is a member of Polish Information Processing Society and PPMC member of Apache SAMOA project.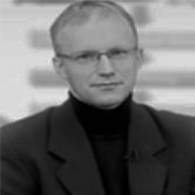 Jarosław Legierski
Orange Polska S.A.
Jarosław Legierski
Jarosław Legierski received his M.Sc. in electronics and telecommunication and PhD degree in electronics from the Technical University of Lodz. Since 1998, he has worked in the telecommunications industry. He is currently R&D Expert in Research and Development Center, Orange Labs at Orange Polska and assistant professor at Faculty of Mathematics and Information Science of Warsaw University of Technology. Jarosław Legierski is the co-creator of Open Middleware 2.0 Community (www.openmiddleware.pl). His research interest includes open application programming interfaces (APIs), Open (Big) Data, and next-generation telecommunication services. Author of publications in the area of API and Open Data.