Use Case Track
Streaming your Lyft Ride Prices
At Lyft we dynamically price our rides with a combination of various data sources, machine learning models, and streaming infrastructure for low latency, reliability and scalability. Dynamic pricing allows us to quickly adapt to real world changes and be fair to drivers (by say raising rates when there's a lot of demand) and fair to passengers (by let's say offering to return 10 mins later for a cheaper rate).
To accomplish this, our system consumes a massive amount of events from different sources.
The streaming platform powers pricing by bringing together the best of two worlds using Apache Beam; ML algorithms in Python/Tensorflow and Apache Flink as the streaming engine. Enablement of data science tools for machine learning and a process that allows for faster deployment is of growing importance for the business. Topics covered in this talk include:
* Examples for dynamic pricing based on real-time event streams, including location of driver, ride requests, user session event and based on machines learning models
* Comparison of legacy system and new streaming platform for dynamic pricing
* Processing live events in realtime to generate features for machine learning models
* Overview of streaming platform architecture and technology stack
* Apache Beam portability framework as bridge to distributed execution without code rewrite for JVM based streaming engine
* Lessons learned
Authors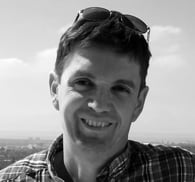 Thomas Weise
Lyft
Thomas Weise
Thomas is Software Engineer, Streaming Platform at Lyft. He is also a committer for Apache Flink, PMC member of Apache Apex and Apache Beam and contributor to several more of the ASF ecosystem projects. Thomas has presented stream processing topics at international big data conferences and is the author of the book "Learning Apache Apex".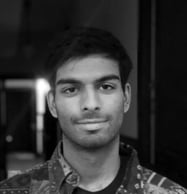 Akshay Balwally
Lyft
Akshay Balwally
Akshay is a Software Engineer on Lyft's Adaptive Pricing team, where he works on ML-driven pricing models and the infrastructure behind them. The team prices rides in real-time, to maintain market balance and fairly compensate drivers in times of high demand. Previously, Akshay studied computer science and statistics at the University of Virginia. He's passionate about building faster, more reactive models that make accurate predictions in a quickly changing market.